Mobil SHC Hydraulic EAL
High Performance Synthetic Hydraulic Oil
Mobil SHC™ Hydraulic EAL fluids are high performance biodegradable synthetic hydraulic oils for modern hydraulic systems. The fluids are designed to meet the demand for environmentally acceptable hydraulic lubricants. Mobil SHC Hydraulic EAL fluids are exceptionally high quality, wide-temperature, shear-stable hydraulic oils with controlled low-temperature pumpability properties and maximised anti-wear protection for hydraulic systems operating under high load and high pressures.
*Energy efficiency relates solely to the fluid performance when compared to ExxonMobil's standard hydraulic fluids. The technology used provides up to 3.6 % efficiency compared to Mobil DTE 25 when tested in a Eaton 25VMQ vane pump under controlled conditions in accordance with applicable industry standards and protocols. Efficiency improvements will vary based on operating conditions and application.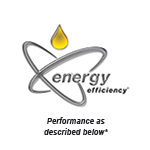 Features and Benefits
• Meets requirements for EU Ecolabel, Blue Angel, SS 155434 and USDA BioPreferred®.
• Outstanding load-carrying and anti-wear properties which protect system components against wear and scuffing and help provide long equipment life.
• Shear stable high viscosity index helps sustain component protection over a wide temperature range.
• Excellent thermal and oxidation stability that can help reduce maintenance downtime and costs by contributing to system cleanliness and deposit reduction, enabling long oil and filter life.
• Excellent demulsibility ensures ease of water removal in below waterline applications.
• Good elastomer compatibility; works well with same elastomers used with conventional mineral hydraulic oils.
Applications
• In systems where readily biodegradable and minimally toxic fluids may be required.
• Hydraulic applications where a reduction in energy consumption is desired.
• Circulation systems containing gears and bearings where mild extreme-pressure characteristics are desired.
• Systems containing servo-valves, where cleanliness is essential.
• Hydraulic systems operating with oil temperatures in the range of -17 °C (1.4° F) to +93 °C (199° F).
• Mobile, marine and forestry equipment operating in environmentally sensitive areas.
• Circulation systems operating under mild to moderate service conditions.
• Industrial hydraulic systems where leaked or spilled fluids could get into plant effluent.
Specifications and Approvals
| | | | |
| --- | --- | --- | --- |
| This product has the following approvals: | 32 | 46 | 68 |
| Blue Angel RAL-UZ 178 | X | X | X |
| Denison HF-1 | X | X | X |
| Denison HF-2 | X | X | X |
| Denison HF-6 | X | X | X |
| Eaton Brochure No. 03-401-2010, Rev 1 | | X | X |
| HOCNF Norway-NEMS, Black | X | X | X |
| USDA Certified BioBased Product | X | X | X |
| | | | |
| --- | --- | --- | --- |
| This product meets or exceeds the requirements of: | 32 | 46 | 68 |
| AFNOR EU Ecolabel | X | X | X |
| ISO L-HEES (ISO 15380:2011) | X | X | X |
| JCMAS HKB VG32L | X | | |
| JCMAS HKB VG46L | | X | |
| Swedish Standard 15 54 34 AAV 32 Environmentally Acceptable (2015) | X | | |
| Swedish Standard 15 54 34 AAV 46 Environmentally Acceptable (2015) | | X | |
| Swedish Standard 15 54 34 AAV 68 Environmentally Acceptable (2015) | | | X |
| US EPA VGP:2013 | X | X | X |
| WGK Non-Hazardous to water | X | X | X |
Properties and Specifications
| | | | |
| --- | --- | --- | --- |
| Property | 32 | 46 | 68 |
| Grade | ISO 32 | ISO 46 | ISO 68 |
| Density @ 15 C, kg/l, ASTM D4052 | 0.936 | 0.930 | 0.923 |
| FZG Scuffing, Fail Load Stage, A/8.3/90, ISO 14635-1 | 10 | 11 | 11 |
| Flash Point, Cleveland Open Cup, °C, ASTM D92 | 282 | 298 | 292 |
| Kinematic Viscosity @ 100 C, mm2/s, ASTM D445 | 6.2 | 7.7 | 11 |
| Kinematic Viscosity @ 40 C, mm2/s, ASTM D445 | 31.1 | 43.3 | 71 |
| Pour Point, °C, ASTM D97 | -33 | -42 | -27 |
| Viscosity Index, ASTM D2270 | 152 | 149 | 144 |
Health and Safety
Health and Safety recommendations for this product can be found on the Material Safety Data Sheet (MSDS) @ http://www.msds.exxonmobil.com/psims/psims.aspx